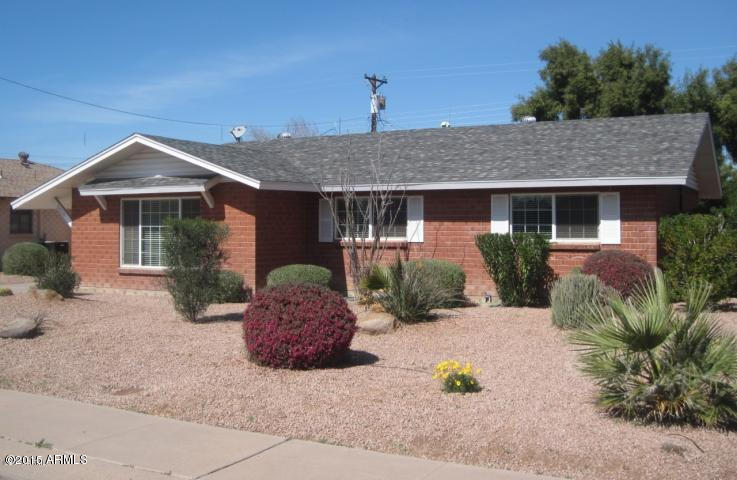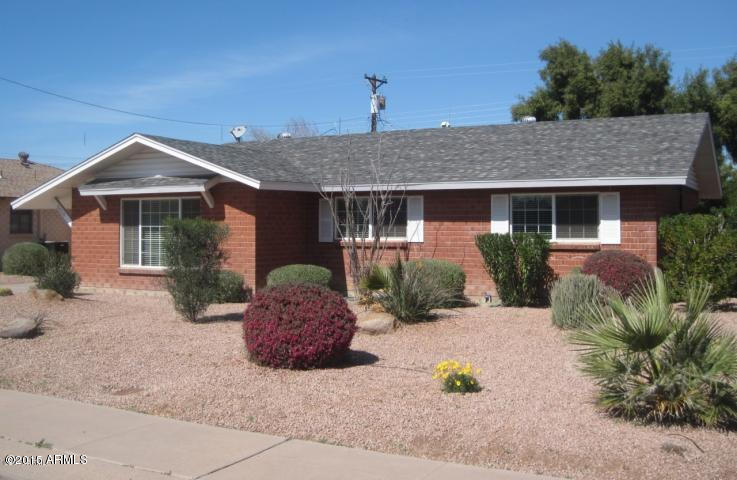 S

cottsdale Estates is a collection of subdivisions in and around Old Town Scottsdale (South Scottsdale) that is recognizable by the red-brick facades of these mid-century ranch style homes. Constructed in the 1950s and 1960s by prolific builder Hallcraft Homes, these small homes typify early Scottsdale development. While most of these subdivisions lay East of Hayden Road, between Camelback and McDowell Roads, there are a few pockets that lay between Scottsdale and Hayden Rds as well.

Originally constructed with carports, some have converted to garages over time. While there are smaller and larger plans as well, the most common floor plan is a 1416 square foot, 3 bed / 2 bath model that exemplifies original Scottsdale (or classic Scottsdale as some refer to it). Originally plumbed with galvanized pipes and wired for two-prong outlets, many have updated both the plumbing and electrical systems over the years. Many of these homes originally came with evaporative cooling systems as well, though many have abandoned them in favor of standard A/C.

An entry point into the Scottsdale Real Estate market in terms of single-family home pricing, Scottsdale Estates has long been attractive to those seeking to be close to the fun and amenities of downtown Scottsdale, the Loop 101 freeway, Scottsdale Community College, ASU, and more.

For those on a tight budget and willing to do their own updating over time, a fixer-upper in Scottsdale Estates can still be had in the mid to high 200s. Move-in ready remodels tend to go in the 300s at the time of this posting. At these prices, it's no secret as to why Scottsdale Estates remains an attractive housing option 50-60 years after its construction.

Ready to start your Scottsdale Estates home search?