The Scottsdale Unified School District is one of the primary drivers for relocation to Scottsdale, Arizona. Consistently ranked at the top of school districts across the state, it is little wonder that many new Arizona residents with families opt to begin their searches for a new home here.
With composite test scores that outpace state and national averages by a wide margin, the Scottsdale Unified School District consists of 5 high schools, 7 middle schools, 20 elementary schools and 1 alternative school (Notre Dame Prep is not considered part of the SUSD). Total student population is approximately 27,000.
The High Schools:
The Middle Schools:
The Elementary Schools:
Alternative Schools:
Sierra Vista Academy (Grades 6-12)
Concerns about Arizona's poor overall national reputation for education?  When it comes to Scottsdale, they are unfounded.  Check out the latest test results (for individual schools as well as the district averages) as compared to state and national averages.  The Scottsdale Unified School District surpasses both with regularity.
Scottsdale Unified School District Test Scores
To keep up with the rapidly expanding population of Scottsdale, new schools and major renovations to existing facilities have come on line in recent years. Three of the longer tenured high schools, Saguaro, Chaparral and Arcadia are not long removed from the throes of massive overhaul.   To keep pace with some of the newer facilities in the district, and to match the combined performance of the faculty and student bodies,  each school was virtually reconstructed from the ground up.   Please visit each school through the individual links provided above to view additional project scheduling, curriculum, events calendar, mission statements, etc.
Click here to visit the Scottsdale Unified School District's website to view the district calendar, school locator, information on open enrollment, faculty, and more.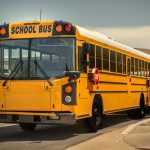 ——————————————————————————————————————————
Full Disclosure: Paul attended Cochise Elementary, Cocopah Middle and Chaparral High Schools. Don't be deterred. The schools really are terrific despite the dubious distinction for the scholastic molding of yours truly.