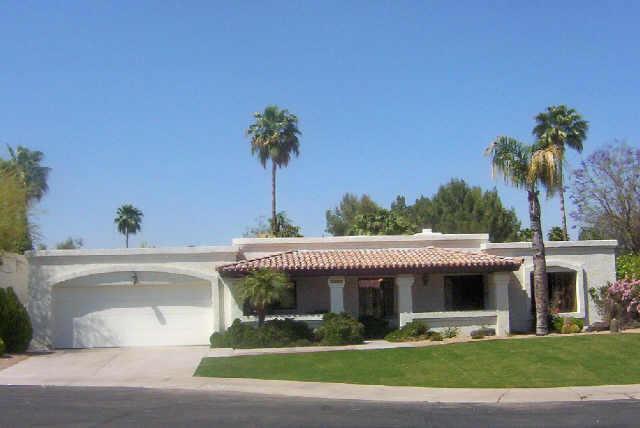 Los Tesoros in McCormick Ranch is a small pocket of homes that dots the cul-de-sacs along the West side of Arabian Trail between Via Linda and Hayden Rd.  Comprised of 48 total homes, Los Tesoros features custom homes that are sometimes mistaken for the Golden Heritage built homes of the neighboring Heritage Terrace, or the Dix built homes of Tierra Feliz.
Bordering the walking path that separates McCormick Ranch from Gainey Ranch, Los Tesoros features unique architectural styling and floor plans.  No cookie cutter boxes here.  Following are the pertinent neighborhood statistics.
Of the 48 total homes, 47 are single-level.  The lone holdout is a two-story.
41 of the homes (85%) feature private swimming pools
Most construction occurred between 1979-1983.  Two homes were built after that period: one in 1985, and one in 2000.
The average home size is approximately 2170 square feet
Mix of flat and tile roofs
2 car garages are typical
Zoned R1-7 for single-family residences with 7000 square foot lot minimums
Cochise Elementary | Cocopah Middle | Chaparral High School districts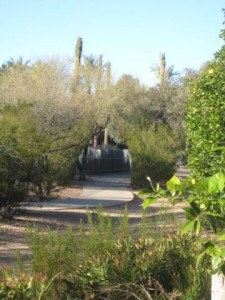 Some of the properties which fall on the Western edge of the subdivision (in the curves of the cul-de-sacs) include private gates that lead directly out to the walking path.  Following the path, Rotary Park lies to the South and Mountain View Road lies to the North.  All residents are within walking distance of Lake Angela (as well as Lake Nino and Lake Margherite beyond). Camelback Walk (the McCormick Ranch walking path system) will actually lead residents to virtually all reaches of the Ranch and beyond.  Nearby attractions include dining (Buster's On the Lake, Royal Barge, The Melting Pot, Zipps, TCBY, Chipotle, etc), golf (The McCormick Ranch Golf Club), parks (Mountain View Park, Rotary Park, McCormick-Stillman Railroad Park, etc), fishing / boating, shopping (The Shops at Gainey Village) and more.
Looking for something a little different than what you've seen in McCormick Ranch thus far? Check out Los Tesoros for the home that is as unique as you are.
___________________________________________________________
Homes For Sale in Los Tesoros (Updated Daily)
___________________________________________________________________
McCormick Ranch Home Floor Plans
McCormick Ranch Homes For Sale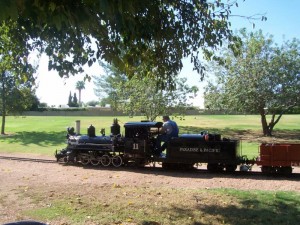 Contact Ray & Paul for all your McCormick Ranch Real Estate Needs!
(480) 220-2337 | paul@scottsdalepropertyshop.com