Villa Hermosa is a mixed builder subdivision in the Northern portion (North of Via De Ventura) of McCormick Ranch.  Bound by Hayden Road, Arabian Trail, Mountain View Road and the neighboring Estados De La Mancha subdivision, Villa Hermosa is favored by many for its proximity to Cochise Elementary School and Mountain View Park.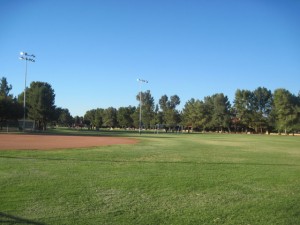 Originally developed by Metropolitan in 1979, the subdivision was completed in the mid '80s by the builder, JA Smith.  The differences between the two genres is readily apparent.  Whereas the Metropolitan homes primarily feature composite (asphalt) shingle roofs and a mix of exposed block and stucco finished exteriors, the JA Smith homes typically boast a stucco finish with partial tile roofs and at least one vaulted ceiling.  JA Smith homes in Villa Hermosa are also readily identifiable by the oversized picture windows that many sport in their front elevations.
View Home Floor Plans for Villa Hermosa
There are 108 total homes in Villa Hermosa (all single level)
78 (72%) homes have private swimming pools
The average house size is 2044 square feet
Homes were constructed between 1979-1985
Zoned R1-7 for single family residences with 7000 square foot lot minimums
In addition to the previously mentioned Cochise Elementary School, Villa Hermose falls within the boundary lines of the Cocopah Middle School and Chaparral High School districts – arguably the most sought after district trio in the state.
More About the Scottsdale Unified School District
Neighborhood amenities include ready access to Camelback Walk (the McCormick Ranch walking path system), Mountain View Park (tennis, soccer, basketball, baseball / softball, playground and recreational center), nearby shopping and dining at the Mountain View / Hayden Road intersection (Joyful Chinese, Ranch Pharmacy, Burger King, Circle K, etc) and access to the McCormick Ranch lakes that lie just West of Hayden Road.
The Metropolitan Homes tend to fall on the lower end of the neighborhood spectrum, while the JA Smith properties comprise the higher end pricing.  That said, I will make the caveat that a few of the older Metropolitans have been taken virtually down to the ground and rebuilt over the years.  Throw all the generalizations away on the builder/investor flips.
Latest Homes for Sale of Lease in Villa Hermosa of McCormick Ranch
_________________________________________________________________
Learn more about McCormick Ranch
Search McCormick Ranch Homes for Sale
View McCormick Ranch Floor Plans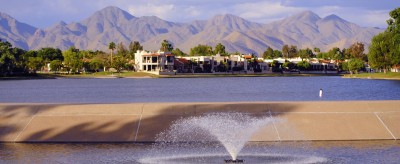 Thinking About Buying or Selling a Home in McCormick Ranch?  Put Over 50 Years of Combined McCormick Ranch Real Estate Expertise to Work for You!  Contact Ray & Paul today.
(480) 220-2337 | paul@scottsdalepropertyshop.com