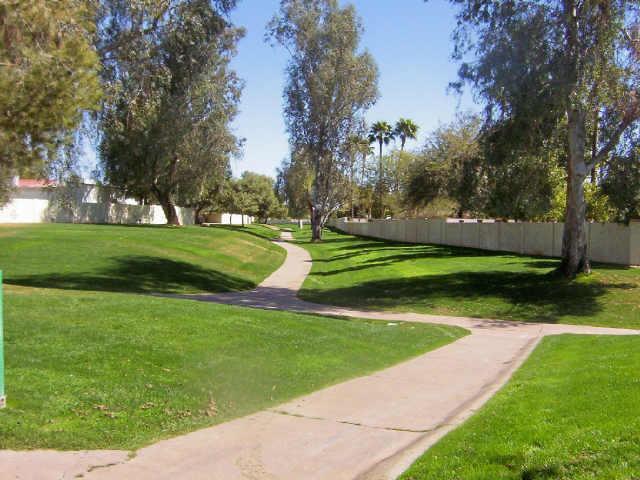 Tierra Del Norte in McCormick Ranch is a small, u-shaped neighborhood that is often mistaken for the Paradise Park Trails subdivision that surrounds it.  A pocket of only 21 homes, Tierra Del Norte was one of several subdivisions developed entirely or partially by Hancock (Camelot) Homes.  With construction ranging from 1979-1993, the original models were similar to those Hancock / Camelot built in Vista De La Tierra, Palo Viento 2, Playa Del Sur, Paseo Village and Paradise Park Trails.  In addition to a couple of hybrid plans (Hancock was one of the few builders in the McCormick Ranch area that allowed for a fair amount of customization at the time of construction), there are two homes built in the early '90s that feature unique layouts.
View Home Floor Plans in McCormick Ranch for Hancock / Camelot Homes
Located along the Arabian Trail semi-circle East of Hayden Rd and bounded by Mountain View Rd and Shea Rd on the South & North, respectively, Tierra Del Norte in composed of single-family homes ranging from 2078 sq ft – 3572 sq ft.  Following is the statistical lowdown:
Average size home is approximately 2924 square feet
All 21 homes are single-level
20 of the homes (95%) include private swimming pools
The original homes in the subdivision were constructed with block, the newer construction with frame-wood
2 car garages are standard, but there are 3 car garage properties in the neighborhood as well
Zoned R1-10 for single-family residential lots with 10,000 square foot lot minimums
Lot sizes range from 10,792 – 21,447 square feet (approx 1/4 acre – 1/2 acre)
Cochise Elementary, Cocopah Middle and Chaparral High School districts
Read more about the schools of the Scottsdale Unified School District
With ready access to the adjoining greenbelts, residents of Tierra Del Norte can follow Camelback Walk (McCormick Ranch walking path system) to get virtually anywhere in the Ranch.  Cochise Elementary School and Mountain View Park are less than a mile away and accessible without having to cross a major street (the paths lead underneath Mountain View Rd).  Further exploration leads an intrepid walker, jogger or cyclist to the 3 primary McCormick Ranch Lakes (Lake Angela, Lake Nino and Lake Margherite) and along the McCormick Ranch Golf courses.  One could follow all the way to Tempe if so inclined.  In the other direction, one could limp directly to the Shea complex of Scottsdale Healthcare (hospital) to get that bum ankle looked at.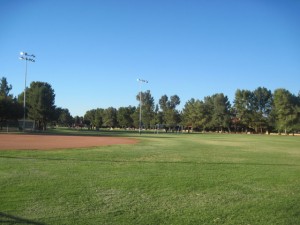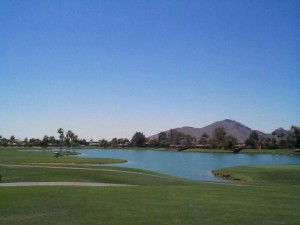 Shopping and dining is readily accessible at the Mountain View / Hayden intersection (Joyful Chinese Dining, Ranch Pharmacy, etc), at the Via De Ventura / Hayden Rd intersection (The Melting Pot, Royal Barge Thai Cuisine, Zipps Sports Bar and Grill, The Village Roastery, etc) as well as the numerous establishments found along the Shea Rd and 90th St corridors.
Near it all, Tierra Del Norte is sometimes overlooked amongst more well-known subdivision names in McCormick Ranch.  If a sizable single-family home on an equally sizable lot in the Northern portion of McCormick Ranch is on your wish list, I encourage you not to make the mistake of omitting this terrific neighborhood from your search.
Ready to do some more digging?  Check out the latest homes for sale, customize your own McCormick Ranch home search, view floor plans, read the overview for McCormick Ranch, peruse additional subdivision spotlights and more through the below links!
___________________________________________________________
Homes For Sale in Tierra Del Norte of McCormick Ranch
 ___________________________________________________________
Search McCormick Ranch Homes For Sale
View McCormick Ranch Home Floor Plans
Learn More About McCormick Ranch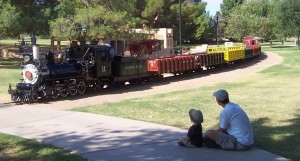 Whether buying or selling a home in McCormick Ranch, look no further than Ray & Paul Slaybaugh.  With over 50 years of combined McCormick Ranch Real Estate expertise, we're your huckleberries.
(480) 220-2337 | paul@scottsdalepropertyshop.com