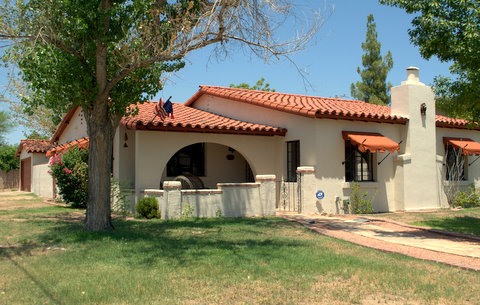 What? You didn't think we never left the cozy confines of Scottsdale, did you?
Don't let the self-typecasting branding of this website fool you. We serve the entire metro Phoenix area. We have a particular affinity for the historic homes of downtown Phoenix. Here are the very latest historic home listings sorted by district.
Scroll to peruse live feeds for the latest homes for sale in the Phoenix Historic District of your choice (sorted alphabetically by district name). Click on district links to view all historic homes for sale.
Alvarado / East Alvarado Historic District Homes
________________________________________________________
Ashland Place Historic District Homes
________________________________________________________
Brentwood Historic District Homes
________________________________________________________
Campus Vista Historic District Homes
________________________________________________________
Cheery Lynn Historic District Homes
________________________________________________________
Coronado Historic District Homes
________________________________________________________
Country Club Park Historic District Homes
________________________________________________________
Del Norte Place Historic District Homes
________________________________________________________
Earll Place Historic Homes
________________________________________________________
East Evergreen Historic District Homes
________________________________________________________
Encanto-Palmcroft Historic District Homes
________________________________________________________
Encanto Manor / Encanto Vista / North Encanto Historic District Homes
________________________________________________________
Fairview Place Historic District Homes
________________________________________________________
F.Q. Story District Homes
________________________________________________________
Garfield / North Garfield Historic District Homes
________________________________________________________
Idylwilde Historic District Homes
________________________________________________________
La Hacienda Historic District Homes
________________________________________________________
Los Olivos Historic District Homes
________________________________________________________
Margarita Place Historic District Homes
________________________________________________________
Medlock Place Historic District Homes
________________________________________________________
Oakland Historic District Homes
________________________________________________________
Phoenix Homesteads Historic District Homes
________________________________________________________
Pierson Place Historic District Homes
________________________________________________________
Roosevelt / Roosevelt Park Historic District Homes
________________________________________________________
Villa Verde Historic District Homes
________________________________________________________
Willo Historic District Homes
________________________________________________________
Windsor Square Historic District Homes
________________________________________________________
Woodland Historic District Homes
________________________________________________________
Woodlea Historic District Homes
________________________________________________________
Yaple Park Historic District Homes