McCormick Ranch is Scottsdale's first, and arguably greatest, master planned community.  Incorporated in 1972, McCormick Ranch was developed in phases to become the iconic community it is today.  Known for two championship 18-hole golf courses, more than 25 miles of bicycle paths, public tennis courts, 130 acres of man-made lakes, it is the greenery which makes it famous.  With available land not as abundant as it once was, it is highly unlikely that the Valley will see another community as devoted to its amenities.  These amenities are not just for show either as the lake system and greenbelt (Camelback Walk) was designed as a water drainage system.  In conjunction with the Indian Bend Wash, it is equipped to handle a 100-year flood.  For all of the terrific amenities, the annual planned development fee is a scant $210 (approximately) per household.
Homes in McCormick Ranch were primarily constructed from the early 1970s through the mid 1980s, with scattered in-fill construction.  Development began along the southern boundary at Indian Bend Road and progressed northward incrementally to Shea Boulevard.  It is bound on the west by Scottsdale Road and 92nd St on the east.  One fill-in condominium development is currently under construction.
Home prices range from the $200,000s for a small condo to multi-million dollar properties on acre or waterfront lots.  There are two high school districts within McCormick Ranch.  Residents south of Via de Ventura Rd are in the Saguaro High School District, while those north of Via de Ventura are included in the Chaparral High School District.
*Read More About McCormick Ranch Schools
There are 3 resorts in McCormick Ranch:  The Millenium Resort Scottsdale McCormick Ranch, The Radison Resort and Spa, and the Scottsdale Conference Center Resort.
Public Parks in the area include the McCormick-Stillman Railroad Park, Rotary Park, Mountain View Park, and several smaller neighborhood parks.
While this site is loaded with McCormick Ranch information (Real Estate and otherwise) to start you on your way, a computer will never do this idyllic community justice.  Read the individual subdivision spotlights, study up on the schools, uncover the unparalleled local amenities, peruse the latest homes for sale … then contact us for a tour through our favorite stomping grounds.  Coffee's on us if you don't fall in love with the Ranch like we did years ago.
____________________________________________________________________
Subdivisions
(Click Names to View Neighborhood Spotlights)
Bear with us, this is a work in progress
North McCormick Ranch Subdivisions (Chaparral High School District)
South McCormick Ranch Subdivisions (Saguaro High School District)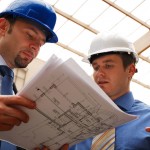 Find the Property that best fits your needs with our McCormick Ranch Home Floor Plans page.
________________________________________________
Latest Homes For Sale in McCormick Ranch
View all homes for sale in McCormick Ranch!
View McCormick Ranch Foreclosure Homes!
New McCormick Ranch Listing Alerts!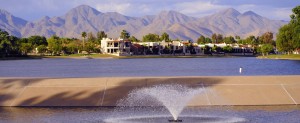 Ray & Paul Slaybaugh
Homesmart
Your source for McCormick Ranch Real Estate … and Beyond
(480) 220-2337 | paul@scottsdalepropertyshop.com