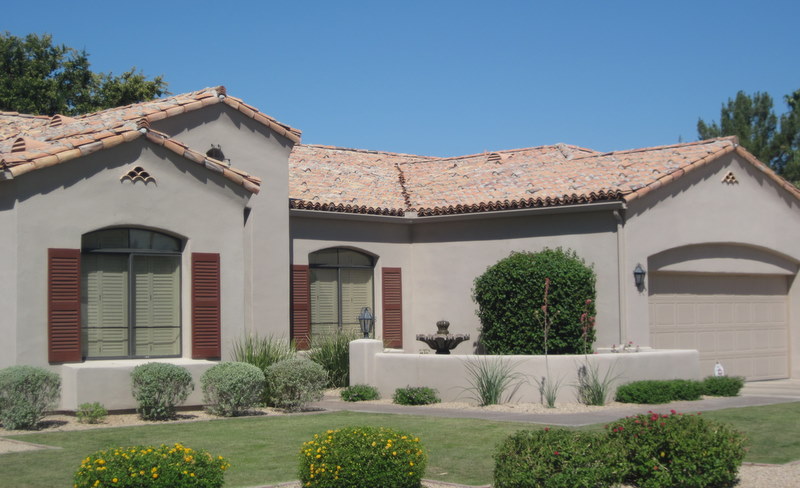 Estate Los Arboles is one of several subdivisions developed by Camelot Homes (also known as Hancock Homes) in the planned community of McCormick Ranch in Scottsdale, AZ.  A small enclave of only 23 homes in the Paseo Village area (across from the new – and now sadly bank-owned – Veritas at McCormick Ranch luxury townhouse development), Estate Los Arboles includes 6 semi-custom homes in addition to the standard plans that Camelot also built in Palo Viento 2, Paseo Village, Playa Del Sur, Vista De La Tierra, Paradise Park Trails and Tierra Del Norte.
View Camelot / Hancock Home Floor Plans in McCormick Ranch
Initially developed in 1979-1980, the semi-custom homes were built upon the remaining lots between 1984-1994.  Boasting some of the largest homes in the Southern portion of McCormick Ranch, the average home  in Estate Los Arboles weighs in at 2987 square feet.  All 23 are single-level and 18 (78%) include private swimming pools.  Zoned R-7 for single family homes with 7000 square foot lot minimums, most properties sit on lots of approximately 10,000-12,000 square feet.
The older homes were built with block construction, while the newer homes in the subdivision are primarily frame wood.
There is a mix of tile and flat roofing in the neighborhood.
5 homes built between 1987 and 1994 include 3 car garages, while the older properties include the standard 2.
Estate Los Arboles falls within the boundaries of the Kiva Elementary, Mohave Middle and Saguaro High School districts.
Read More About the Scottsdale Unified School District
Pricing in Estate Los Arboles in McCormick Ranch fluctuates considerably, given the mixed genres of homes, but tend to range from $400,000-$750,000k at the time of this posting.  There has been one closed sale in the $300,000s since 1/1/10, but that was a bit of an anomaly: a 2100 square foot house (notably smaller than the subdivision average) that was in probate and quite dated.
Homes For Sale in Estate Los Arboles in McCormick Ranch
________________________________________________________________________
Sorry, but we couldn't find any results in the MLS that match the specified search criteria.
_______________________________________________________________
In addition to the shops of the Paseo Village center (Lox, Stock and Bagel, LA Fitness, McDonald's, Walgreens, etc), nearby amenities include immediate access to the McCormick Ranch walking paths and the subdivision-adjoining Comanche Park (tennis courts, basketball court, open green space and fitness stations).  To the North lie the lakes of McCormick Ranch.  To the West is the McCormick Ranch Golf Club and Camelback Walk.  To the SW is the McCormick Stillman Railroad Park and The Seville shopping /dining plaza.
[CLICK PHOTOS TO ENLARGE]
Read more overviews of McCormick Ranch subdivisions
Launch your McCormick Ranch Home Search today!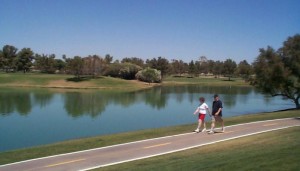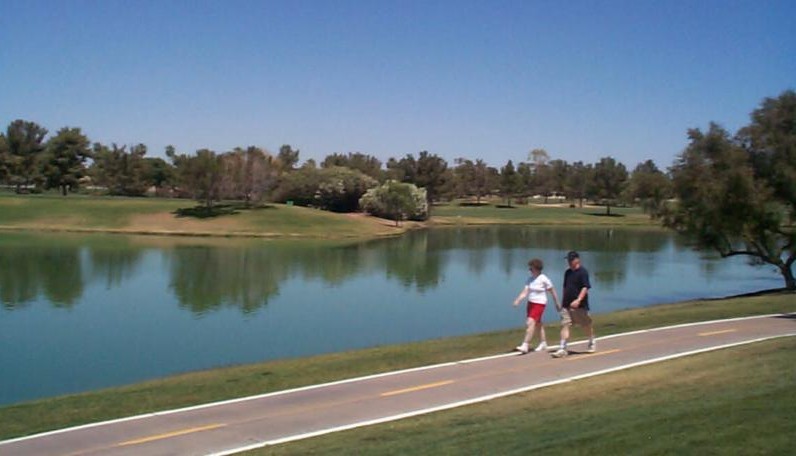 Whether buying or selling, contact Ray and Paul for all your McCormick Ranch Real Estate needs.  With nearly fifty years of combined experience, trust your transaction to the Ranch Experts.
(480) 220-2337 | paul@scottsdalepropertyshop.com