UPDATE: THIS HOME HAS SOLD!
According to Wikipedia, an anomaly is any occurrence or object that is strange, unusual, or unique. It can also mean a discrepancy or deviation from an established rule, trend, or pattern.
According to Ray & Paul, an anomaly is a home in McCormick Ranch with a 3 car garage. Or by alternative definition, a competitively priced home in 2011 that is NOT a short sale or foreclosure.
We just happen to have listed in our hot little portfolio a property that bucks several norms.
While many Scottsdale home buyers will grudgingly accept dated architecture as a trade off for the prime location of McCormick Ranch, we are proud to present a home in the prestigious Rancho Suggs McCormick subdivision that renders such need for compromise unnecessary.
View larger map
Map of the Rancho Suggs McCormick subdivision of McCormick Ranch
Learn more about Suggs Rancho McCormick 
Boasting soaring vaulted ceilings, remodeled interior and exterior features and a unique floor plan (walk through a few homes in the area and you'll understand how notable that truly is), the property at 8401 N 86th Way pairs the advantages of modern living with timeless community amenities.
Know what else you get with this updated home that you will not find in the newer developments up north? Try a 1/3 of an acre cul-de-sac lot (nearly 15,000 square feet). With two oversized lawn areas buttressing the swimming pool & spa, the back yard alone is worth the scant price of admission.
Property Features
4 Bedrooms | 2 Baths |2867 sq ft | 1/3 acre lot | Pool | Heated Spa | Culdesac | Granite Counter Tops| Stainless Steel Appliances | Porcelain & Travertine Tile | Vaulted Ceilings |2 Way Fireplace | Wet Bar | Remodeled Baths | 3 Car Garage | Plantation Shutters |Covered Patio | Smooth Stucco Exterior | Newer Roof & A/C | North / South Exposure | Chaparral High School District| Family Room | Huge Master Suite | Lake Community | Golf Community | Walking Paths | Neighborhood Parks
Offered for sale at the sublimely low price of $495,900
Still not sold? Why don't you stretch your legs a bit on Camelback Walk, the multi-use trail system that extends throughout McCormick Ranch, as you think it over. Head west to stroll past Lake Margherite and the golf course(s) beyond. Head east to check out Cochise Elementary, Mountain View Park, Mustang Library … shoot you can walk / bike / crawl to the hospital (Shea North) at 90th St should this once in a lifetime opportunity have you feeling faint.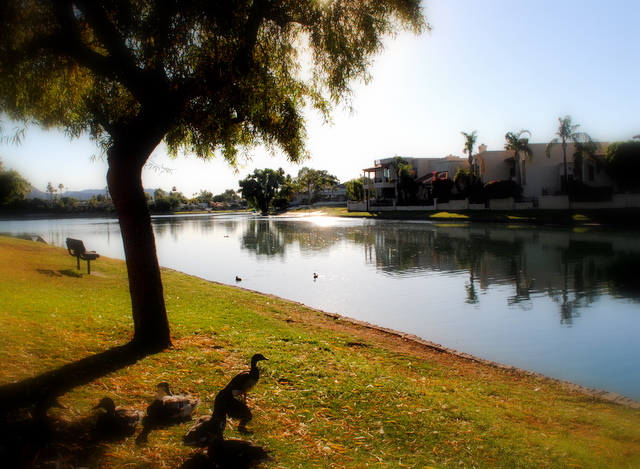 Did we mention this is not a short sale or a foreclosure? The price will just make you think it's a distressed property, when in reality it is an impeccable property owned by real live humans. You know, people who can actually answer questions and respond to offers before the end of the calendar year and stuff.
As anomalies go, this wonderful home is a close second to the Sonoran Desert Emperor Penguin.
Don't let this rare bird go.
Contact us to schedule a viewing today.