*UPDATE: NOW BANK APPROVED*
This, you tell yourself.
This is why I moved to Arizona.
Pulling into the stately neighborhood, your eyes take in not the exquisite custom homes, but the Sonoran Desert panorama into which they disappear. Rising out of the valley floor to the East are the majestic McDowell Mountains. The Northern skyline is dominated by the specter of Pinnacle Peak itself. The Western horizon is reserved for the dying sun and the shocking array of magentas and oranges that accompany its languid descent. Removed from the hustle-bustle to the South, you are as unconcerned with the problems of the human condition as the mighty Saguaros that dot the vistas that will yield to twinkling city lights come nightfall.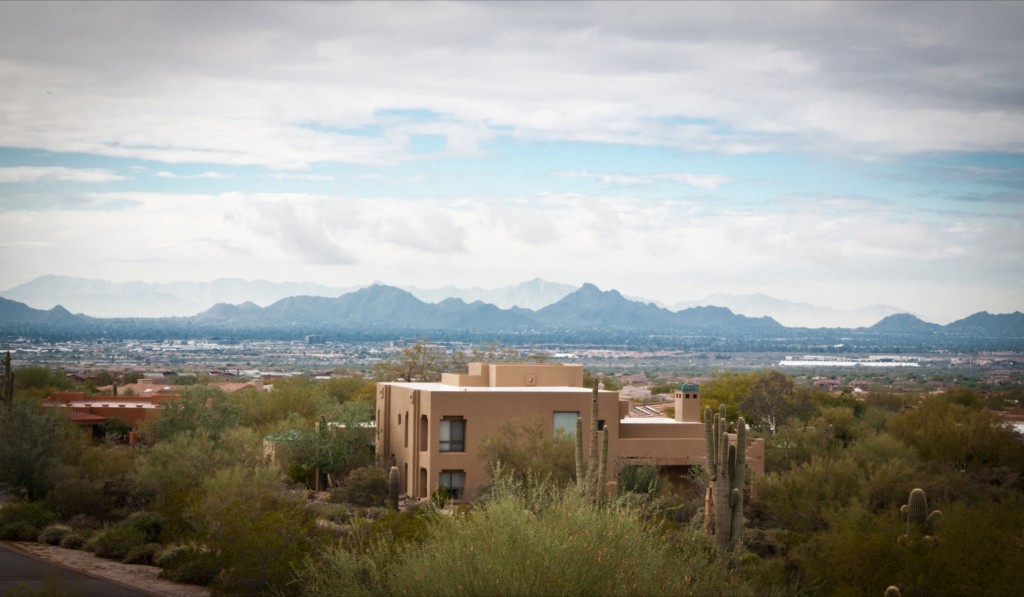 You are home.
And, oh, what a home it is.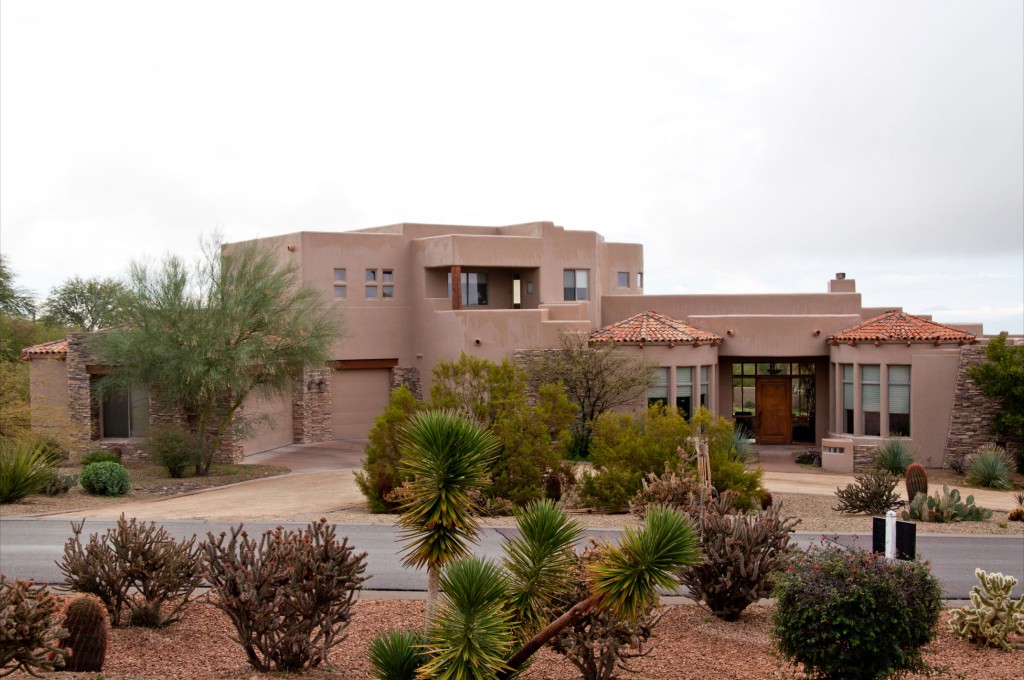 Featuring over 5500 painstakingly designed square feet, this 1999-constructed Spanish marvel is the pride of Pinnacle Peak Vistas 3. The ground-level master suite is its own sanctuary within a sanctuary, highlighted by a luxurious master bathroom with a wrap-around shower and a walk-in closet larger than your first apartment.
The living room greets you at the front door with faraway views through the butted glass windows. A stacked-stone fireplace would steal the show in any other home, but is just another jaw-dropping feature here.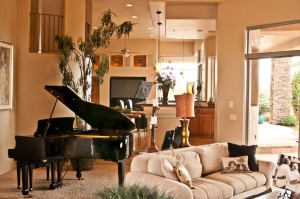 A wet bar joins the living and family rooms, offering an ideal layout for entertaining that would suit the Great Gatsby himself.
And the kitchen … oh, the kitchen.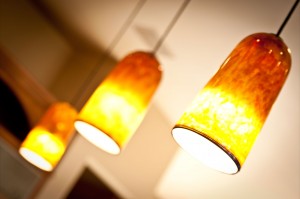 The bards of old would have written sonnets about this kitchen. Alas, none would have adequately captured its full character. Designed for the gourmet's gourmet, its story cannot be told simply. Yes, it has alderwood cabinets. Yes, it has the expected granite counter tops in a home of this caliber. Yes, it has high-end appliances such as a Viking range, Sub-Zero refrigerator and multiple ovens to go with a stone fan hood.
The island? It would be more appropriate to call it a continent.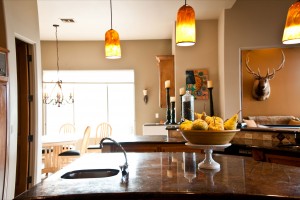 Alas, one must experience this kitchen in the flesh to truly appreciate it.
A den and bonus/game room/sportsman's paradise round out the ground floor.
Up the sweeping stairway you go to find a loft with a walkout balcony, and three additional bedrooms with some of the best views the Valley has to offer out of virtually every window.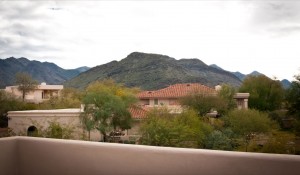 Stepping outside, the rear patio is a room unto itself. With seating / entertaining areas to take advantage of the various views from every nook and cranny of the acre plus property, there is no wrong place to sit.
Cool off on those warm summer days with a dip in the pebble-tec pool, or warm up from that faint nip we call winter here in Scottsdale with a soak in the adjoining spa. Either way, you can rinse it all away with the outdoor shower when you're done.
A home of this size demands commensurately generous parking, and there are no disappointments here with the four car garage (standard two and a tandem two).
You will know the owners scrutinized every last detail in the construction of this house when you see the thought put into storage. Find a dead space in this home that was not utilized for extra pantry space, under-stairs storage, etc and I'll take you to lunch.
Yes, this is why you moved to Arizona.
Whether new to the Valley, or a long-tenured resident, it makes no difference.
This is your Sonoran Desert experience.
You can live it for $1,000,000.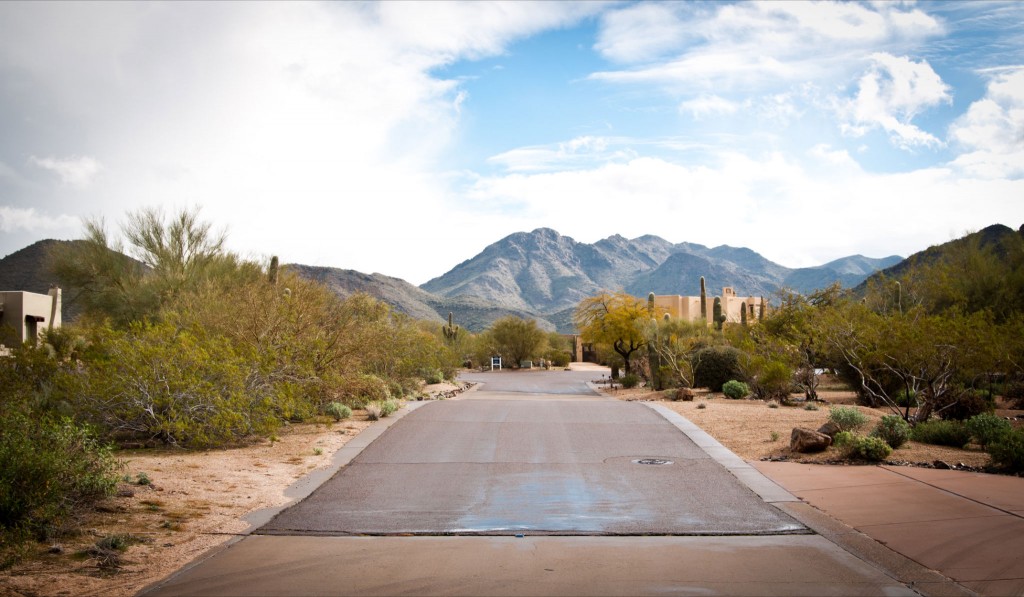 Home offered for sale by Ray and Paul Slaybaugh, Realty Executives (480) 948-9450
*This is a short sale offering. All purchase contracts are subject to lien-holder approval.
UPDATE: NOW BANK APPROVED AT $1,000,000! 
Contact us today for more information.