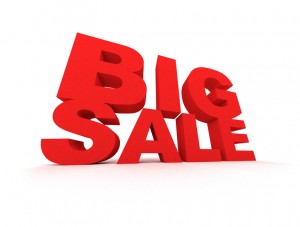 "What's the deal with this house?  Why so cheap?"
I field some derivation of this inquiry on a fairly routine basis from buyer clients. Typically, they have stumbled across a property listing online, or possibly in the ARMLS portal I have set up for them (provides for user log in and review of all homes currently for sale that fit their specific criteria, rating of the available homes, notes, price adjustment tracking, etc), that appears to be just the anomaly for which they have been hunting. That one desperate seller who has become so fed up with the Real Estate market that he is willing to hand over the keys to his castle for little more than a kind word and enough pocket change to cover the U-Haul.
"Paul, we HAVE to go see this house! It's 2500 square feet, right in the McCormick Ranch area where we've been looking, and get this, only $199,000!"
"Wow," I respond, though not I'm not really thinking, "wow."
Truth of the matter is that my cynical little REALTOR mind is already trying to unravel the scam. Even in the foreclosure jungle that is present day Scottsdale, that property simply does not exist. Unless it is a completely unrealistic short sale listing with nary a chance of gaining lienholder approval, a money pit of epic proportion that would make Shelly Long and Tom Hanks blanch or …
"The name of the subdivision wouldn't happen to be Briarwood, would it?"
"Yeah! How did you know? Whatever, it doesn't matter. Can we go see this right now before somebody else snaps it up? I can stop by the house to grab the checkbook."
Next comes the part where I break the bargain hunter's heart. Built in the shadows of Gainey Ranch, McCormick Ranch, Palo Viento and Paradise Valley Farms, Briarwood is a picturesque little enclave of tile roof homes. Designed and built by local favorite Malouf, the architecture, front elevations, green lawns and killer location make for an outward appearance of grand larceny at the indescribably low prices they command.
So what's the deal? Poor construction quality? Lawsuits? Was the community built upon ancient burial ground?
None of the above. Briarwood is nothing shy of Pleasantville on the Scottsdale map. The only element lying beneath the surface of this otherwise pleasing neighborhood that some buyers will find sinister is the unanticipated leasehold ownership. Essentially, Briarwood (there are actually several phases scattered throughout Scottsdale) and the neighboring Santo Tomas subdivisions are single-family residences with legal ownership rights that more closely resemble condominiums. It is a rare bird in these parts. While relatively common in some states where land is limited and owners are reluctant to part with it (Hawaii, for example), land lease subdivisions are uncommon to the greater Phoenix area.
With many land lease subdivisions controlled by local Real Estate magnate, the Herberger family, or smaller trusts, homeowners own the private residence and pay monthly rent for the dirt upon which they stand. The 99 year lease terms vary slightly from phase to phase. In Briarwood VI (the phase nearest McCormick Ranch in the 85258 zip code), the monthly land lease fee is 1/10th of 1% of the sales price. So that 300k house comes with a $300/month fee. This in addition to the $110 monthly HOA fee.
__________________________________________________
Homes For Sale in Briarwood of Scottsdale
Sorry, but we couldn't find any results in the MLS that match the specified search criteria.
__________________________________________________
One thing that may be disconcerting to a potential home buyer is the uncertainty regarding someone else owning the land under his/her home. It can be a very large mental hurdle to overcome, as the premise runs somewhat contrary to what most find attractive in single-family fee-simple home ownership. Some trepidation is to be expected, even if not entirely rational, as to whether the lease will be extended at the time of expiration, or if terms will become untenable upon renegotiation.  The fact that most have decades before such concerns come into play should not be discounted, but buyers don't need much to fret about when making a decision so critical as the choice of housing.
When looking at properties that sit upon leased land, a buyer will have to weigh the potential cost savings of the home against the additional fees to see if it actually pencils as a bargain. Financial determinations aside, you have to ask yourself if you are truly okay with your lot having a landlord. This is a personal decision that supercedes the advice of your agent. If you are not comfortable with the setup, the financial consideration is moot. Lastly, financing options will be somewhat limited on leasehold properties. As challenging as the mortgage steeplechase has become in 2010, expect a few more tar pits and flaming hoops when shopping non-traditional ownership styles.
Despite numerous inquiries, I have never sold a Briarwood or Santo Tomas home. While not real keen on throwing cold water on the wishes of my clients, I am forthright with the cases both for and against these developments. I find that after most learn the apparent bargain basement pricing does not accurately reflect the out of pocket cost, they'd rather stick to the more known commodity of fee-simple ownership. With an eye always on resale value/ability, I confess to breathing a sigh of relief. Some swear by this ownership style, but it's a gamble (as is all investment, I suppose) that does not fully agree with my digestive track. When making the ultimate determination of whether to issue a professional advisement of "yea" or "nay" on a property, I always consider this bit of selfish introspection:
When they call me to sell it in five years, will I pump my fist in excitement or hang my head in anticipation of a tough slog?
______________________________________________________________

If you are buying or selling in Briarwood or another leased land communities, I know several excellent neighborhood specialists. I just don't happen to be one of them. You need a gung-ho advocate on your side when you brave the Real Estate jungle. Not completely sold on this product from an investment and practical standpoint, I must demure from soliciting the business. Drop me a line, and I will gladly refer you to a top-notch leased-land specialist.

Of course, if your Real Estate needs land you anywhere else in the Scottsdale, Phoenix and Paradise Valley area, I am ready to pick up my sword on your behalf.   Give me a call and let's see if your goals align with my sensitivities.  Coffee's on me.
(480) 220-2337 | paul@scottsdalepropertyshop.com
Similar Posts: