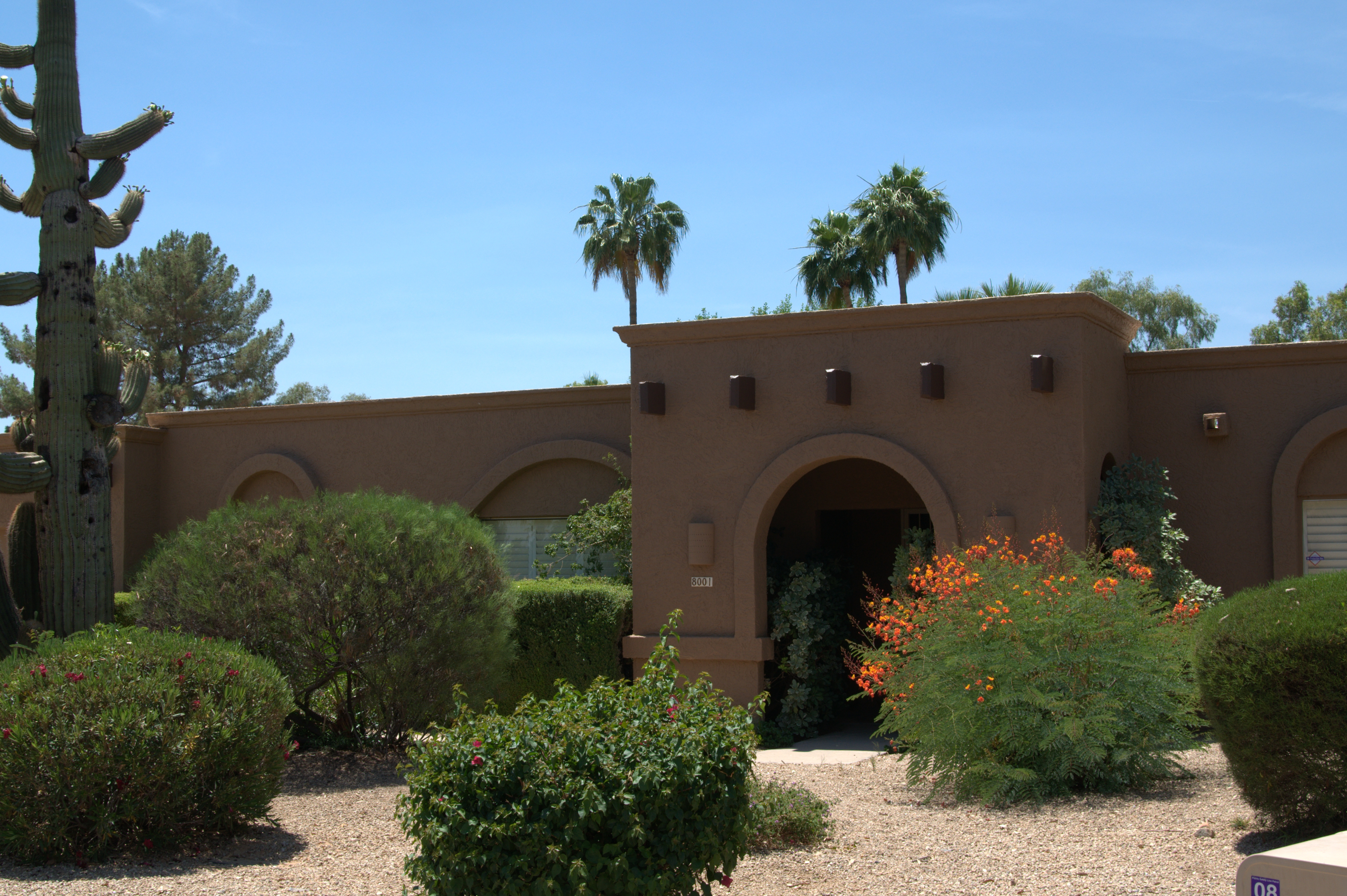 Tierra Feliz 3 in McCormick Ranch is one of several subdivisions under the "Tierra Feliz" moniker scattered throughout Scottsdale and NE Phoenix. Developed by Von Dix (Dix Construction Co), the homes of Tierra Feliz 3 lie amidst some of the most sought after Real Estate in all of Scottsdale. While by and large lacking the soaring vaulted ceilings that distinguish the properties in nearby subdivisions such as the Island at McCormick Ranch, Vista De La Tierra and Heritage Terrace, these homes are more palatable to the budget conscious as a result. Featuring durable block construction, many modern buyers actually prefer the flat ceilings due to the greater energy efficiency (those cathedral ceilings are not quite as beautiful when you open your first electric bill in July) and cost savings of cooling less total space.
Home to 78 improved lots, Tierra Feliz 3 homes average 2629 square feet. All 78 are single-level, and all but one have private swimming pools. Initial development took place in the late '70s – early '80s, while infill construction from another builder rounded out the subdivision in 1987 (these later homes were constructed with frame wood). As with other neighborhoods in McCormick Ranch, many properties have undergone extensive remodeling, nearly to the point of total reconstruction in a few instances. Zoned R-10 for a minimum of 10,000 square foot lots, parcels reach as large as 19,000 sq ft (approx).
Offering floor plans that range from approximately 1900-3700 square feet, Tierra Feliz offers options for many needs. The Mohawk model, in particular, is a popular plan. Named for two pitched sections of the roof which angle towards each other from the sides, this 2900 square footer (some were semi-customized and expanded) was the largest of the original Dix models.   The split guest wing translates well to today's buyer and remains tremendously appealing.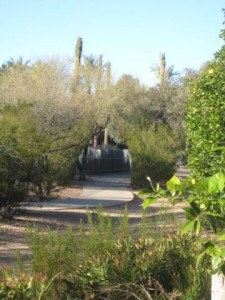 What really makes Tierra Feliz 3 special is its location.  Not that there is a bad spot anywhere in McCormick Ranch, but this neighborhood is a two minute stroll from Lake Angela, and another few minutes more from Lake Nino and Lake Margherite.  There is no through traffic as the Western end of the subdivision terminates at the walking path that divides McCormick Ranch from Gainey Ranch.  Many residents in the culdesacs along this edge, in addition to the even numbered homes on North 80th Place, have direct access to the path (and Rotary Park beyond) via private backyard gates.
As with all subdivisions in McCormick Ranch that fall North of the Via De Ventura boundary line, Tierra Feliz 3 lies within the highly coveted Cochise Elementary, Cocopah Middle and Chaparral High School Districts.
Visit our school page to read more about the Scottsdale Unified School District.
If you are moving to Scottsdale, it's tough to beat the location and amenities of McCormick Ranch.  And if you are moving to McCormick Ranch, you owe it to yourself to check out the homes of Tierra Feliz 3.
Overview of McCormick Ranch in Scottsdale AZ
____________________________________________________________
Homes For Sale in Tierra Feliz 3
---
---
Ray and Paul Slaybaugh are your guides to McCormick Ranch.  With over 50 years combined experience selling the Ranch, we are ready to go to work for you.  Whether buying, selling or just curious about the market, nobody knows McCormick Ranch Real Estate like Ray and Paul.
(480) 220-2337  |  paul@scottsdalepropertyshop.com