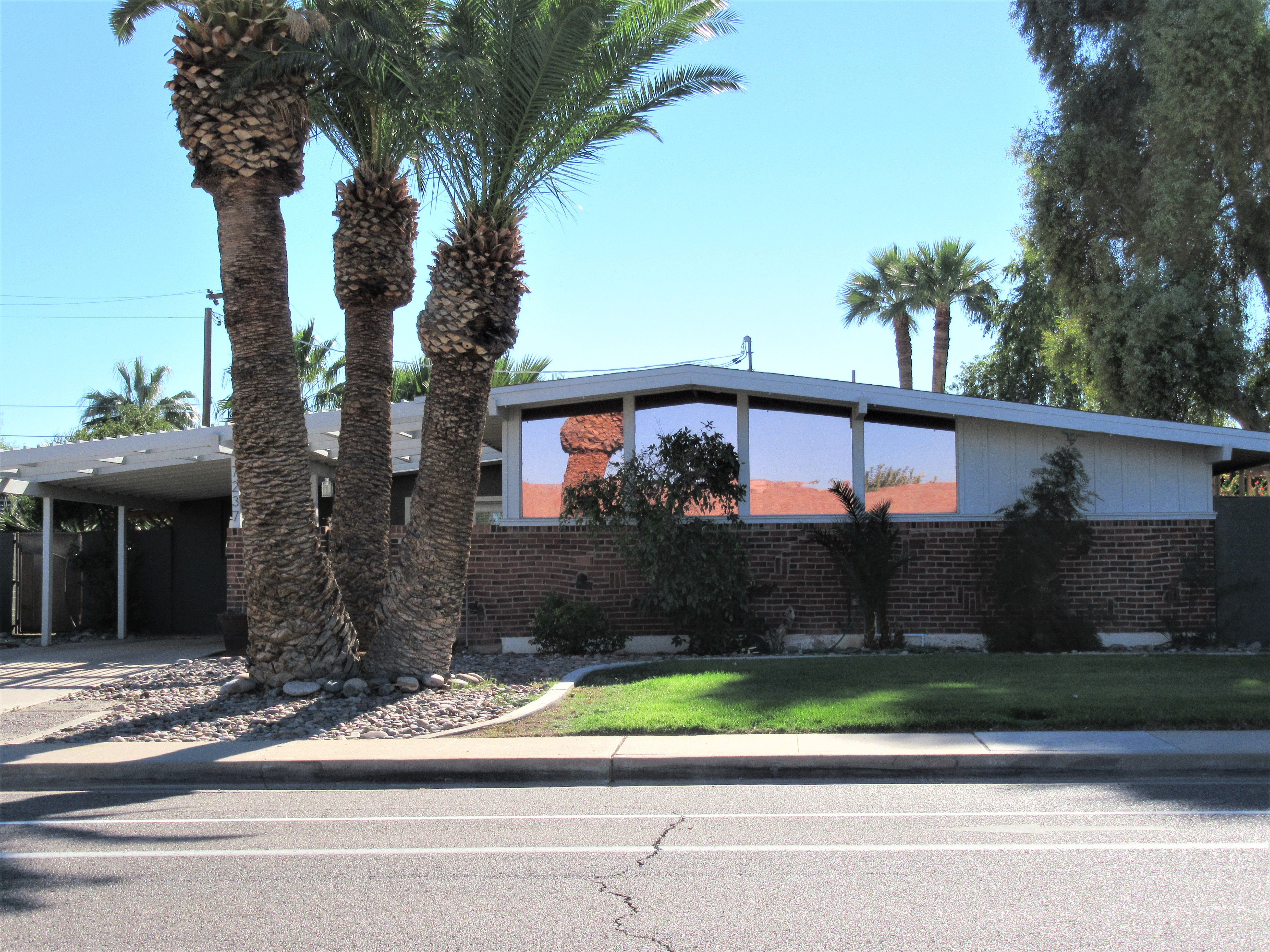 Continuing the Unique Architecture in Scottsdale series, this edition focuses on the mid-century modern designs of famed local architect Ralph Haver. If you enjoyed the style of the Frank Lloyd Wright inspired homes of Mountain View East in McCormick Ranch, but are operating with a lesser budget, the South Scottsdale subdivision of Town & Country Scottsdale might be for you.
A small neighborhood of 62 homes, Town & Country Scottsdale is coveted as much for its downtown Scottsdale location as it is for its classic lines. Featuring the clerestory windows and sharp angles that make enthusiasts of contemporary design swoon, Haver homes are always in high demand. There are other Haver subdivisions scattered throughout Phoenix, but Town & Country Scottsdale is the only Haver neighborhood that has been designated "Historic." Besides, it's as Old Town Scottsdale as it gets.
These homes range in size from just under 1400 square feet to nearly 2400 square feet, and were constructed between 1952 and 1960.All properties are single-level and feature block construction. 35 have private pools.Some remain virtually untouched by time while others have been renovated from top to bottom.As such, the prices can fluctuate wildly between the upper $200,00s and the low $400,000s (as of the time of this posting).
For those who want their unique architecture on a budget, it is tough to beat this charming neighborhood. While this older area of Scottsdale has less flash than the new developments further north, it makes up for it in character. With the direction the cost of gas is heading, it's hard to argue with the central location which allows residents to walk or bike to all of the downtown attractions (restaurants, nightspots, art galleries, etc).
South Scottsdale is typically thought of as entry-level housing to our community, but that doesn't mean it has to entail a small, boring shoebox of a home. Town & Country proves that. With a resurgence of appreciation for this mid-century modern design, the future is bright for this neighborhood.
View homes for sale in Town and Country Scottsdale
Contact us to find the Scottsdale home that is unique as you are.