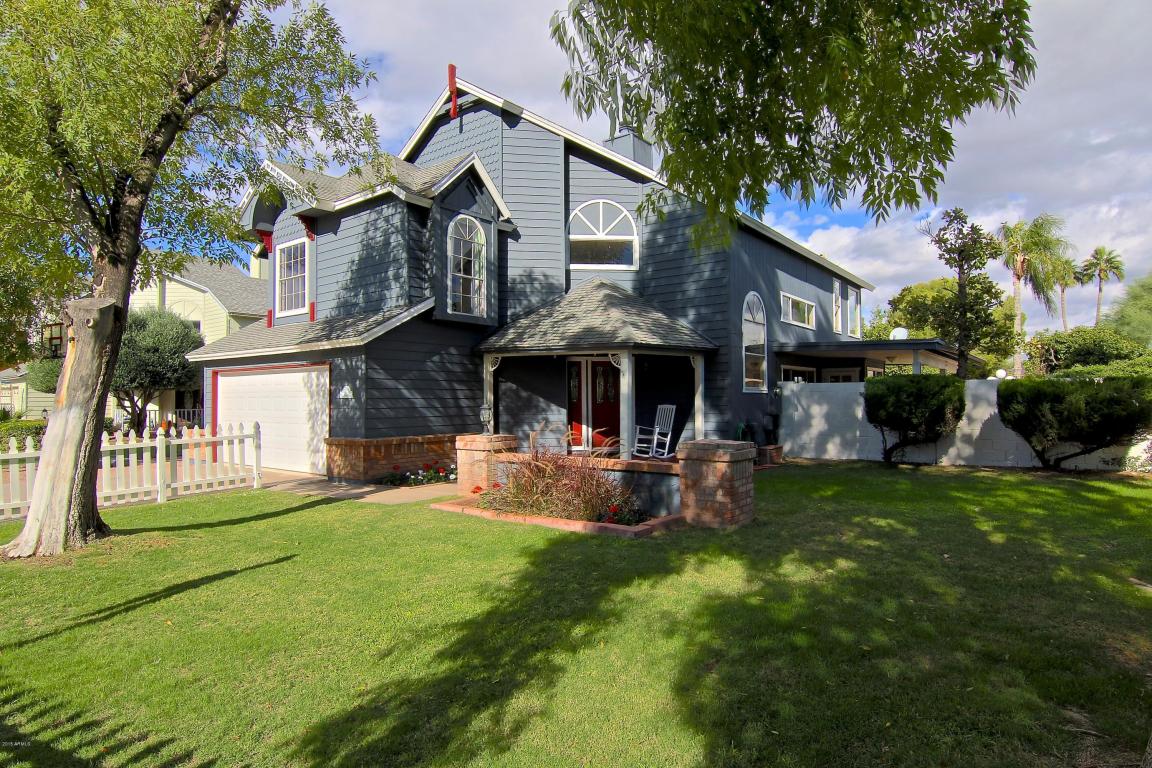 In the land of stucco and tile, there are a few scattered pockets of homes that break the architectural norms of Scottsdale, Arizona.While many would never consider living in the Southwest in anything other than a Southwestern style home, there are those who tire of street after street of Spanish/Territorial style housing.New residents from other parts of the country may love the Arizona lifestyle, but pine for the architecture they left behind.With the buyers who yearn for something a bit different in mind, I am launching a series of posts devoted to those subdivisions which feature unique design.From mid-century modern to quaint Victorian, there are alternatives out there for those who know where to look.In this first installment, the spotlight shines on a hidden treasure known as Hayden Estates.
Hayden Estates is one of those subdivisions that people pass by every day without ever knowing it was there.Just south of McCormick Ranch and the Silverado Golf Course, this community of 128 homes is just Northeast of the Hayden/Lincoln Road intersection.The homes on the perimeter of the subdivision are noteworthy in only the fact that they resemble construction of surrounding neighborhoods.Built in the late 1970s by NuWest (a spinoff of the more famous Hallcraft brand), these homes are single-level slump block construction.What these homes hide, though, is an interior development built by Coventry Homes in the early 1980s.
A great departure from the standards of the time, these Coventry Homes remain virtually the only pocket of Victorian style architecture in central Scottsdale.For those without the means to afford the Victorian beauties that have appeared in the Arcadia area (multi-million dollar range), Hayden Estates provides a terrific alternative at a fraction of the price.Phoenix Magazine once named the subdivision amongst its "Top 10 Neighborhoods".
If you miss the charm of the east coast, this just might be the neighborhood for you.With the dramatic rooflines and beautiful tree-lined streets, you might just forget you are in the desert.
Ready to find your own Scottsdale Victorian?
Latest Homes For Sale in Hayden Estates
View all homes for sale in Hayden Estates now!