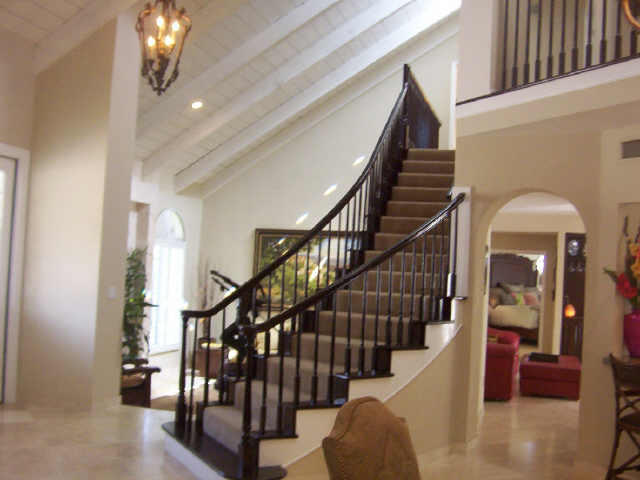 True to its name, The view of the lake from Vista Del Lago in McCormick Ranch is something to behold. Sitting upon the Southern bank of Lake Margherite, the largest of the McCormick Ranch lakes, Vista Del Lago is a custom home subdivision. As such, the architecture and styles differ radically from one home to the next.
View Vista Del Lago in a larger map
The pocket of 49 homes is located at the NE corner of the Via De Ventura and Via Linda intersection (West of Hayden Rd). There are 43 single-level homes and 6 two-story homes in Vista Del Lago. Of these, 45 (92%) feature private pools. The average home size is approximately 3238 square feet and boasts a like of around 1/4 acre, per the R-10 zoning. Homes on the North side of E. Del Capitan and N. 82nd Place are waterfront properties with private boat dock privileges. These lots carry some of the largest premiums in all of McCormick Ranch.
The majority of the construction in Vista Del Lago took place in the late 1970s – mid 1980s. With the remaining vacant lots developed over the years and older properties razed in favor of new construction, however, there is construction as new as 2008 in the neighborhood. Homes on the water can still fetch in the multi-million dollar range, while the internal lot locations are largely in the sub $1,000,000 range at the time of this posting (notable exceptions are a few of the new builds). The most affordable homes in the subdivision line the Southern side of E. Del Barquero, as this road carries some traffic noise from the abutting Via De Ventura.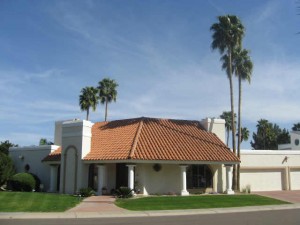 Just North of the Via De Ventura boundary line, Vista Del Lago falls within the Cochise Elementary, Cocopah Middle and Chaparral High School districts.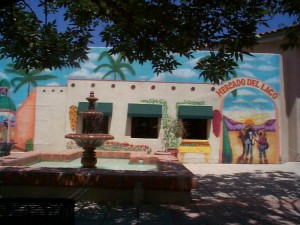 The Lake Margherite dam lies adjacent to the subdivision and ties in to the renowned McCormick Ranch greenbelt and multi-use walking path system (including Camelback walk along the McCormick Ranch Golf courses). Notable local amenities include the shops/dining at The Village and Mercado Del Lago centers (NW corner of Hayden and Via De Ventura), ie: Zipps Sports Bar and Grill, TCBY, Royal Barge Thai Cuisine, The Melting Pot (fondue), Buster's On the Lake Restaurant, Chipotle, The Village Roastery coffee shop and more.
When it comes to Scottsdale living, it doesn't get much better than McCormick Ranch.  And when it comes to McCormick Ranch, Vista Del Lago stands with the premier subdivisions at the very top of the luxury home food chain.
View McCormick Ranch Home Floor Plans
Overview of McCormick Ranch in Scottsdale AZ
_____________________________________________________________
Latest Homes for Sale or Lease in McCormick Ranch
(Updated Daily)
Lot Size

13,503 sqft

---

Home Size

2,822 sq ft

---

Beds

4 beds

---

Baths

3 baths

---

Year Built

1981

---

Days on Market

17

---

Lot Size

11,761 sqft

---

Home Size

3,313 sq ft

---

Beds

5 beds

---

Baths

3.5 baths

---

Year Built

1981

---

Days on Market

18

---

Lot Size

10,018 sqft

---

Home Size

3,641 sq ft

---

Beds

4 beds

---

Baths

4 baths

---

Year Built

1996

---

Days on Market

94

---
See all vista del lago.
(all data current as of 2/17/2019)
Listing information deemed reliable but not guaranteed. Read full disclaimer.
---
---
Ray and Paul Slaybaugh are your guides to McCormick Ranch Real Estate and Living.  When the time comes to buy or sell a home in McCormick Ranch look no further than the Ranch Experts.  Been there, done that, got the t-shirt.  Contact us today at (480) 220-2337 or drop us a line at paul@scottsdalepropertyshop.com to put over half a century's worth of combined experience to work for you!